Book Recommendation – July 2023
---
July 19, 2023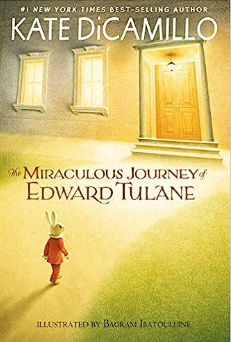 The Miraculous Journey of Edward Tulane – Kate DiCamillo
Recommended by: Lizzie Burila, DRE
This children's novel slowly changes your view on relationships and the ups and downs of life through character development through the lens of a toy rabbit.
While it is marketed towards children, rereading it again as an adult makes you realize how over time, our life experience replaces the ignorance of our childhood emotional intelligence.
It's a simple premise that allows you to let your guard down to the point that the ending resonates so well that it creates that full circle moment.
How ignorance is the feeling of childhood, but deep emotion is what we are able to recognize as adults navigating how to properly appreciate the relationships we've built. A story for all ages at any given moment in time.