Commerce Wellness – February 2023
---
January 30, 2023
PEHP wants you to "design-your-own wellness." PEHP just launched its new Wellness on Demand program that lets you customize your own personal journey to better health and well-being. Instead of following PEHP's set calendar of monthly challenges, you can choose what you want to do from a menu of options. When you register for a Wellness Challenge or Move More Challenge (formerly known as Workout Warrior), you will receive an email a week for four consecutive weeks with tips and resources to help you reach your goals.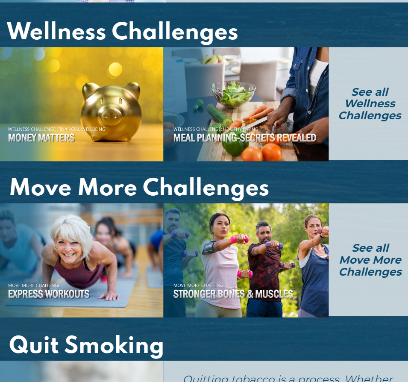 Wellness Challenge options include meal planning, financial planning, and tips for decluttering your home.
Move More Challenge options include quick workout for when you're short on time and strengthening your bones.
Visit the PEHP website to sign up.
Wellness Webinars
PEHP has free Wellness Webinars on their YouTube channel. Learn about managing anxiety, healthy aging, and nutrition. Subscribe here.